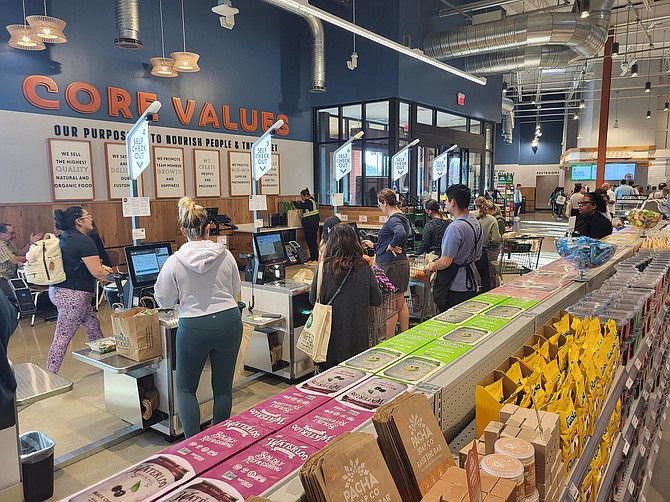 The Springfield grocery store switch-a-roo took a major stride on Wednesday, Oct. 4 when the doors of the new Whole Foods store opened in Springfield Plaza and the crowds were there on opening day.
"Beautiful, very organized," said Jackie Soleto who lives around the corner. "Bigger than the other one," she noticed.
The new 49,449 square foot store is nearly twice the size of the old store, said Whole Foods communications representative Larissa Dalton Stephnoff. The move was a timely upgrade. "The Springfield store was one of the oldest in the DMV," she said. "It was time for us to upgrade."
In that one aging shopping center in central Springfield, there is a Giant Food Store which was upgraded last year, and a Trader Joe's, so there are plenty of grocery options. Reportedly Trader Joe's is moving to the location at Rolling Road and Old Keene Mill Road where the Whole Foods was since the mid 1990s.
That's just fine with Aroosa and her brother Ahsan. They liked the old location and the following that went with the old Whole Foods store so they are planning to go to Trader Joe's when the switch is made. "It was convenient," Aroosa said.
Fresh food and organic is what it's all about at Whole Foods and the new store in Springfield is supplied by 14 local farmers and businesses including Hess Brothers Fruit Company, Mountain View Orchards, Firehook Bakery, the Virginia Chutney Company, Picnic Gourmet Spreads and Port City Brewing Company.