Thu

Fri

Sat

Sun

Mon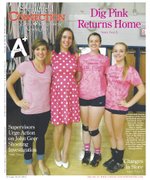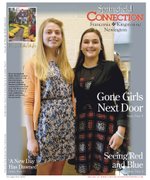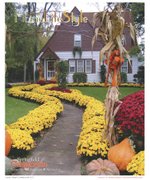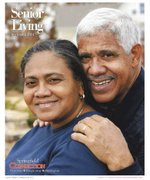 More Stories
In September 2014, 136 Springfield homes sold between $849,900-$160,000.
Springfield Home Sales: September, 2014

The Fairfax County Board of Supervisors decided they've exercised enough patience with U.S. Attorney Dana Boente's office. Now more than 13 months after Fairfax County police shot and killed John Geer, standing unarmed in the doorway of his Springfield home, Board chairman Sharon Bulova addressed the silence and stagnance from Boente.

West Springfield HS volleyball raises breast cancer awareness.
The West Springfield High School Spartans' usual orange and blue were replaced by a sea of pink during the girls' volleyball game against Centreville on Tuesday, Oct. 14 at West Springfield High School.

Clifton residents to hold open-house tour of newly remodeled homes for the benefit of local widow.
Those who know their way around Hunting Horse Drive sometimes might wonder what happened to the circa-1970s Colonial style house that used to be perched up on the overlook. Clearly, the sprawling manor house there now is an entirely different home, but how did it get there?
PSA roll-out marks one-year anniversary of "Just Ask" project.
On a sunny afternoon, a police officer pulls over a young male driver. There's an innocent-looking, girl-next-door type in the back seat of the car. The driver responds to the officer's basic questions with cold indifference. When questioned, the girl in the back says she's fine. Maybe she betrays a hint of unease.