Thu

Fri

Sat

Sun

Mon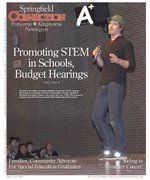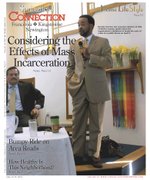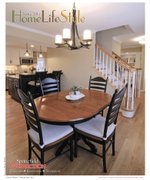 More Stories
On Tuesday, April 22, Greenspring retirement community celebrated Earth Day. The event included several highlights including a display of fuel efficient vehicles, an assortment of exotic animals from Reptiles Alive!, a Shred-It vehicle, and informational booths and representatives from Green Spring Gardens, Fairfax County Park Authority, the Sierra Club, Greenspring's own Tillagers gardening group, and many others.
Letter to the Editor
"Challenging discussion on the Fairfax County FY 2015 Budget" is another attendee's perspective on the Lee District Feb. 26 meeting at which the FCPS and Fairfax County budgets were presented.
In March 2014, 132 Springfield homes sold between $850,000-$215,000.
Springfield Home Sales: March, 2014

Seniors learn tips for avoiding scams.
Senior citizens have increasingly been the victims of recent fraud and scams. Virginia Attorney General Mark Herring taught seniors how they can avoid these crimes at Greenspring's Fraud Prevention Expo on April 11 in Springfield. Herring advised seniors to be suspicious of any cold calls or direct mail solicitations, as these are often fraudulent. The attorney general's office has a consumer protection division, which can help seniors or anyone who has a concern or dispute with a business or service.

Kim and James Reno, West Springfield High School graduates, hope to raise $5,000 each.
West Springfield High School graduates and current Lorton residents Kim and James Reno are putting in long hours training for the upcoming Ride to Conquer Cancer. The two-day, 150-mile bike ride will take them through the D.C. area as they raise money and awareness for cancer research. Both Kim and James need to raise at least $2,500 dollars, but are aiming for $5,000 each.