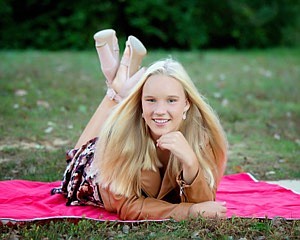 Alexandra Charecky, 14, who was recently named Miss Springfield at the Virginia State Finals of the National American Miss Pageant, will be traveling to Orlando in November to compete at the National level pageant. Alexandra is a freshman with a 4.6 GPA at West Springfield High School. She is a competitive diver and former XCel Gymnastics State Champion in vault and silver medalist on the uneven bars. She is the reigning State/Region Champion in Amateur Athletic Union (AAU) Track & Field in Pole Vault and Javelin, and competed at the 2021 AAU Junior Olympics in Houston this summer.  Despite all of these accolades, Alexandra says the accomplishment she is most proud of is winning the Spokesmodel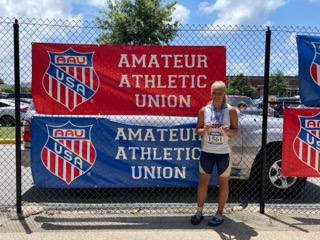 competition at the State National American Miss  pageant. Her speech, titled "Beacon of Hope & Healing," was the first time she was able to speak publicly about her non-profit organization which she established to help family members of military and first responders who are struggling with Post-Traumatic Stress Disorder and/or Substance Abuse. Alexandra's parents are both retired Air Force Officers, and her father who is 100% disabled, struggles with PTSD himself. Alexandra's own experiences were the impetus for her founding Beacon of Hope and Healing.
When a family member has PTSD or an addiction problem, the focus can be on that family member and getting them help. Alexandra feels that the family members are overlooked and may have mental health issues as a result of their loved one's problems, such as depression, feelings of abandonment, and helplessness.
In order to build her network of available treatment options, Alexandra has been volunteering at various organizations, including Boulder Crest Foundation and Warrior Canine Connection. They offer military and first responder families treatment options such as animal therapy, gardening and family retreats. "Volunteering has been fun and rewarding. It has given me a better appreciation of what kind of resources are available to military families." said Alexandra. And competing in the American Miss pageant has given her the courage and ability to speak out.
In addition to the Spokesmodel competition, Alexandra will be competing for the title of All American Queen as well as participating in nine optional contests such as Runway and Top Model, Most Photogenic, and Actress.  But it's not all about pretty dresses and crowns, NAM also encourages young girls to hone their Interview, public speaking and professional writing skills. So, while other "normal kids" are at home eating turkey and pie with family, Alexandra will once again be representing her organization and raising awareness for a cause that is near and dear to her heart when she steps out onto the stage at the National American Miss Pageant Thanksgiving week. To learn more about Alexandra and her non-profit, Beacon of Hope & Healing, see: 
www.beaconofhopeandhealing.org
.