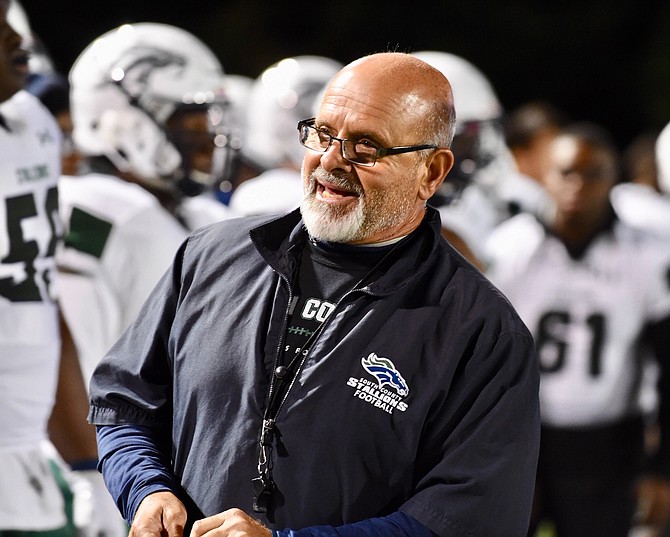 Former South County High School football coach Gerry Pannoni has been selected by the National Federation of State High School Associations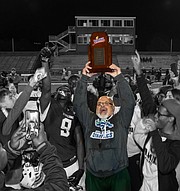 (NFHS) Coaches Association as the national football coach of the year. Pannoni is one of 23 high school coaches from across the country to be recognized in boys sports and girls sports.
Pannoni earned national coach of the year honors after guiding South County to an undefeated 15-0 record and the 2019 Class 6 state championship with a 14-13 win over Oscar Smith in the finals. He also led his first South County team to a 11-4 record and a state runner-up finish in 2011. Entering his 10th season at South County, Pannoni has led the Stallions to an overall 84-31 record.
Pannoni was recognized for his work in the 2019-2020 year. High school football was cancelled this fall season because of the pandemic , but Fairfax County high schools plan to start an abbreviated season this spring.
Pannoni taught in the classroom for years, coaching for Centreville and Woodson in the past before heading to South County. He was known as "the first guy to step up," when the school system called for a volunteer, said Fairfax County Public Schools athletic director Bill Curran. "He's very, very dedicated," added Curran, noting the role sports plays in a high school education "is a huge part," of high school, Curran said.
Since 1920, the NFHS has led the development of education-based interscholastic sports and performing arts activities that help students succeed in their lives. Virginia High School League is part of the NFHS, and spokesperson Mike McCall said, "Students who participate in high school athletics and academic activities perform better in the classroom."