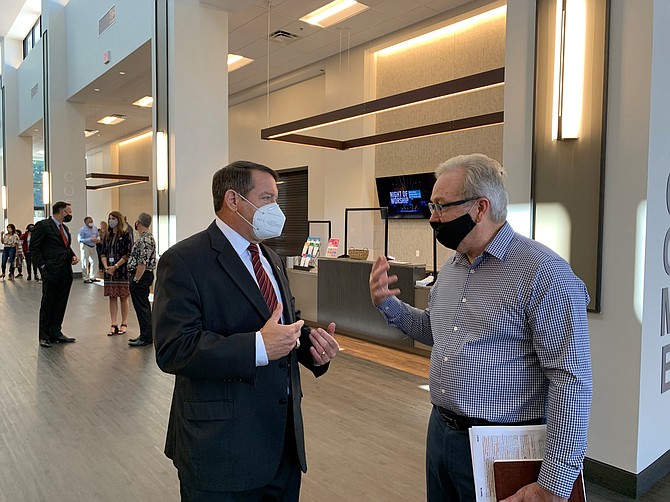 A major expansion project was recently completed at the Burke Community Church, adding space for a 1,150-seat worship center, adult classrooms, offices, lobby, cafe, bookstore and commercial kitchen. The non-denominational has been part of the Burke community for 45 years.
Supervisor Pat Herrity was invited in to see the updated church, and talk about the project with church officials. "I was happy to see the successful completion of this project at Burke Community Church. BCC serves our community through their work with those in need and our non-profit partners and their new facility is amazing. I look forward to continuing to work with BCC to advance their goals," Herrity said.
The church is located at 9900 Old Keene Mill Road in Burke.