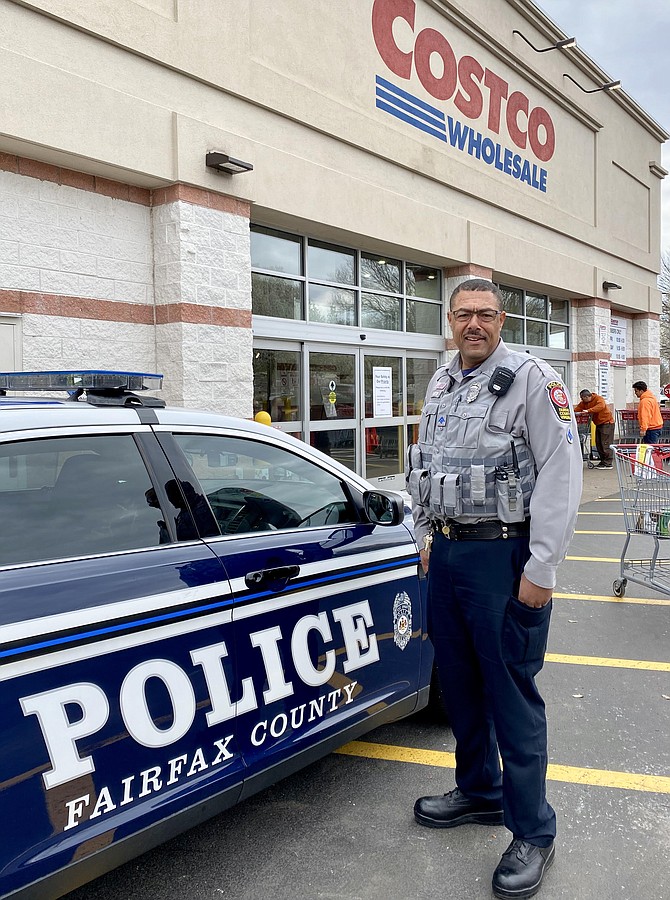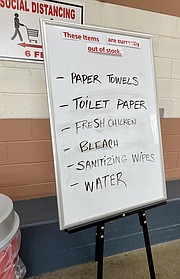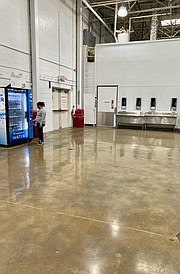 Area Costco stores, as providers of essential goods and exempt from the restrictions of no more than 10 people permitted, are feeling a different impact than many area businesses: a deluge of customers. Many businesses such as gyms, restaurants, bars, movie theaters, and mall stores are shutting down, either proactively or curtailing operations by health department recommendation, and are struggling. Others like groceries, drug stores, warehouse suppliers, and on-line providers and delivery companies have seen a significant uptake in customers and orders as residents stock up on essentials or order on-line to comply with self isolation guidance.
Early opening hour Costco customers this week found it difficult to enter store parking lots with long lines for store entry. Later afternoon hours saw less store traffic, with available parking, but wait times to enter the stores. Stores requested and received assistance from Fairfax County Police, who were on site for crowd control if needed. Officer R. Morton, who indicated there had been no trouble at the Newington store where he was stationed, said police would remain on site as a precaution, "…till things settle down."
Costco's were out of stock of many sought-after items, and employees struggled to keep shelves restocked this week. The store instituted several measures to help keep customers safe. Patrons are asked to wait in line, distanced by the length of large shopping carts, to assure the numbers inside the store at one time remain low. Every cart handle was wiped down before the customer entered. Crews inside were actively wiping and disinfecting shelves. Checkout lanes have been reduced and spaced by every other register. Payment terminals no longer require touch entries or signatures (except notably at the pharmacy counter), and tables near the food counter have been removed, with eat-in dining no longer an option.

Many area stores, such as Walmart and Target, are reducing open hours to allow more time for re-shelving; some are providing weekly designated hours for at risk group shoppers. Potential customers will find more information on individual store websites.