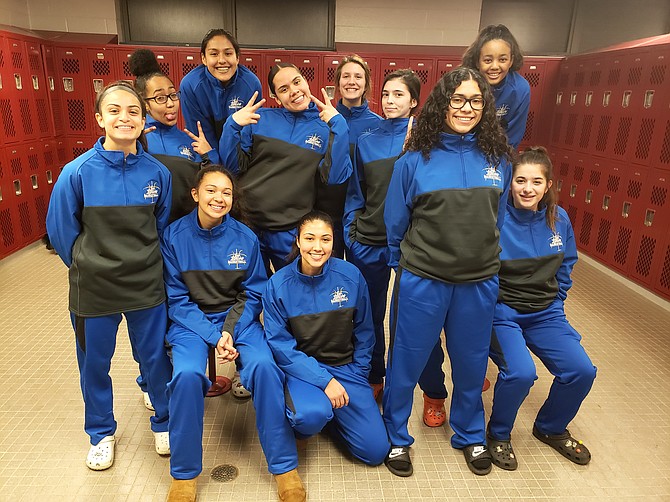 Coach Leia (Le) Towe, MBA came to Lee High School in 2017, with the goal to try to change the mindset and environment of its athletic basketball team. She wanted to not only instill belief in the athletes, but to also create a stronger community around the school, to support these students on and off the court.
Her first two seasons were trying, as basketball was not first nature for many of the players. She spent more time building confidence and connection, than skills and competition. Needless to say, in two seasons the team only won 4 games out of 36.
This year has been a huge turnaround. All the players have bought into the process and grown. Almost immediately after having her baby in October of 2019, Coach Le came into her third season on fire. The girls had spent a lot of time since late August conditioning and preparing for the basketball days to come. First game, Lee HS Varsity girls took off with a victory – but then the following two weeks, spiraled back to old ways. Through hard work, discipline, and focus; they were able to regroup and create a winning record.
As of February, Lee HS Lady Lancers have a 12-10 winning record. Their record hasn't been this good at the the school since 2008. Coach Le, her staff, and the Lady Lancers are working hard to make history for the school. The season isn't done yet – but no matter what happens from this point on, they have done an excellent job in changing the culture and gaining the respect from other schools in the area, all while maintaining high grade point averages.