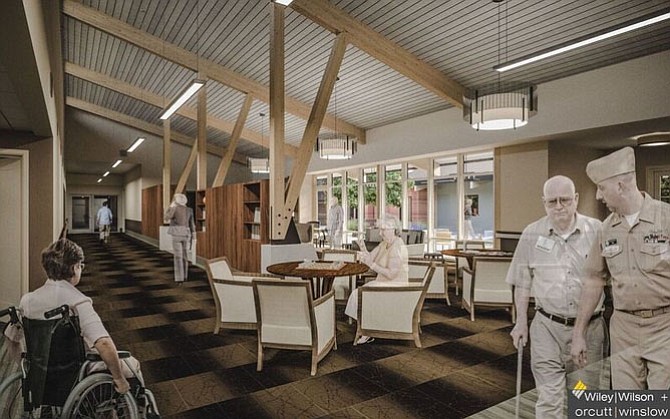 Springfield — A ground-breaking for a new $50 million veterans care facility to serve all of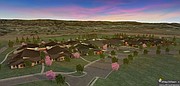 Northern Virginia will be held on Oct. 26, 2017, in Vint Hill, near the Fauquier County line. The news that the Puller Veterans Care Center will then open in late 2019 was presented Tuesday, Sept. 12, at a meeting held at the American Legion Post 176 in Springfield with several local politicians in attendance. The 128-bed facility is named for the three Pullers: Lewis B. "Chesty" Puller; his son Lewis B. Puller Jr.; and Sen. Linda T. "Toddy" Puller.
With a population of 8 million people, Virginia only has two existing veterans care centers for the entire state: Sitter & Barfoot Veterans Care Center in Richmond (200 beds); and Virginia Veterans Care Center in Roanoke (240 beds). Besides the Puller center in Vint Hill, another one is planned — Jones & Cabacoy Veterans Care Center in Virginia Beach.
State Sen. George Barker (D-39) said the new Vint Hill center will be a tremendous benefit to veterans in Northern Virginia, adding that the veterans' population is actually increasing. "Virginia, for years, has had only two veterans care centers; one in Richmond and one in the Roanoke area, and nothing in Northern Virginia. And we're getting both this one built and also one in the Hampton Roads area of Virginia Beach."
BARKER said the project got its momentum from the leadership of Gov. Terry McAuliffe and John C. Harvey Jr., Virginia state veterans secretary. He continued, "[The facilities] will provide services for a lot of veterans who in their later years of life have some debilitations and need some care on an ongoing basis."
Steven Combs, Deputy Commissioner of the Virginia Department of Veterans Services, said the state is funding the $50 million cost through state bond dollars, not federal funds, which covers costs for design, construction, and all of the building materials.
Del. Mark Keam (D-35) said, "We waited for year after year for some funding from the federal government and it wasn't coming. So we came up with the funding on our own...We're certainly hoping that the federal government sees the light of what we're trying to do and will pitch in at some point. This is an opportunity for us to provide services to our military men and women as soon as possible. We're really excited about this."
Del. Vivian Watts (D-39) said, "Having a moderate, well-designed care center here in Northern Virginia where families are located is a critical human element of what some of us have wanted for a long time."
Designed specifically for war veterans, the center will be an in-patient, residential care facility with a home-like environment, not a primary care clinic. It will feature skilled nursing, Alzheimer's/memory care and short-term rehabilitation; not an assisted living facility. It will be state-operated by the Virginia Department of Veterans Services with roughly 150-200 employees working in a 24/7 rotation.
ALL 128 ROOMS will be completely private; 16 rooms will compose one "household" with a shared living room and dining room. Four households will compose one "neighborhood," and two neighborhoods will compose one "community." There will be back-of-the-house spaces and a community room for larger events, and plenty of outdoor spaces and interior courtyard spaces outside.
"The idea is there's a lot of space for the veterans; it's bright and opened," said Combs. "The building is one story, it's a very inviting space inside the building. It's got a household feel for the residents."
Henri Comeau, 85, of Springfield is excited about the new Vint Hill facility. He is a war veteran who served in the 24th Infantry Division of the Army in Japan and during the Korean War. "I'm heading to needing one of these centers in a couple of years," he said. "I had my lung operation earlier this year and I expect that that's the place where I'll need to go."
Combs said Virginia has the eighth largest veterans population in the U.S. where one in 11 Virginian is a veteran. Some 14 percent of veterans are women — the highest among all states. The state also has the fourth largest military retiree population in the U.S. Combs added that many of our military retirees take a second job and contribute a great deal to the local economy.