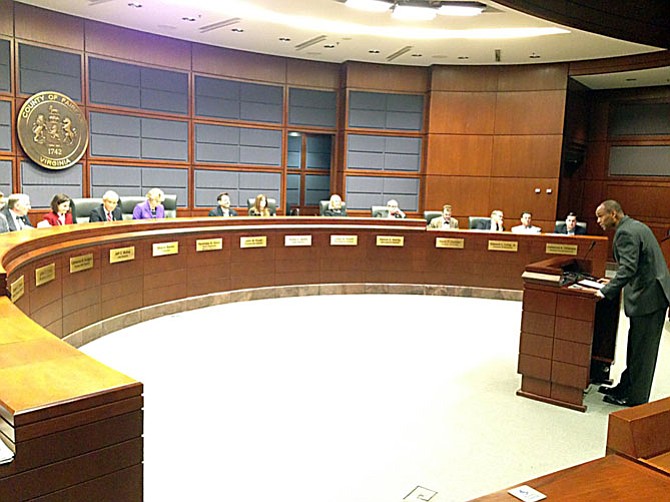 Keith Foxx of Springfield, who has volunteered as a mentor for foster children in Fairfax County for more than a decade, spoke in support of legislation sponsored by state Sen. Barbara Favola for Fostering Futures.
Stories this photo appears in:

Residents tell legislators of priorities ahead of the 60-day session of the General Assembly.
Barbara Quesada, parent of a Franklin Sherman Elementary School student, reminded the General Assembly delegation from Fairfax that Nova Firearms opened its new store right next to the McLean elementary school.