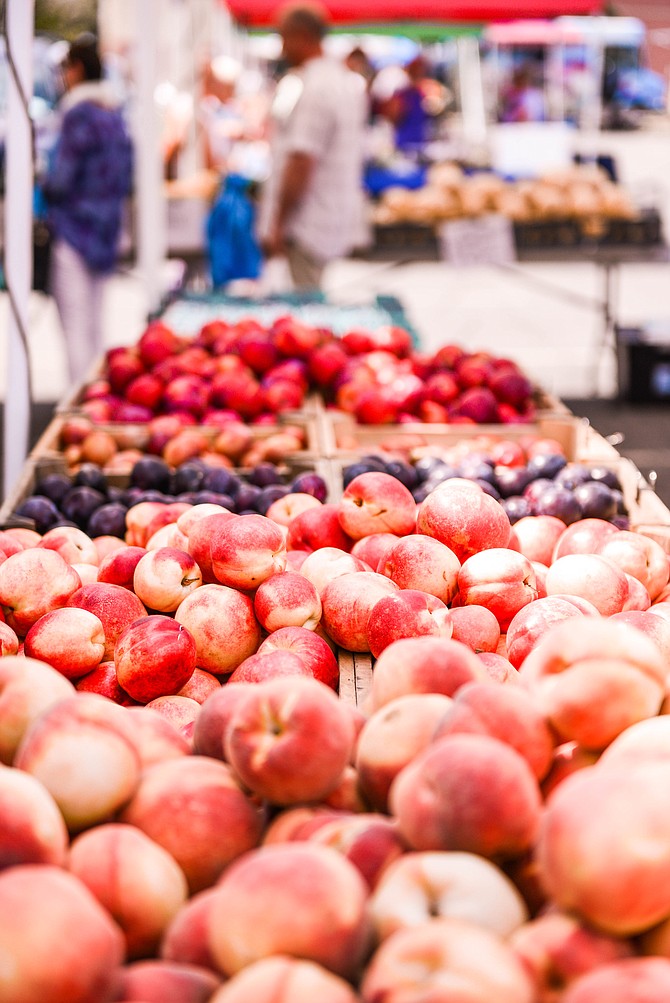 With many crops and produce available from Tysons Farms, weather is a large factor for not only the customer waves at the markets but the crops and products. "This year's season is going pretty well. The rain earlier in the season affected our crops, mostly our strawberries but other than that the weather has been pretty cooperative," says Travis Hopkins from Tysons Farms.
Stories this photo appears in:

Springfield Mall Farmers Market offers healthy food, community meeting place.
.