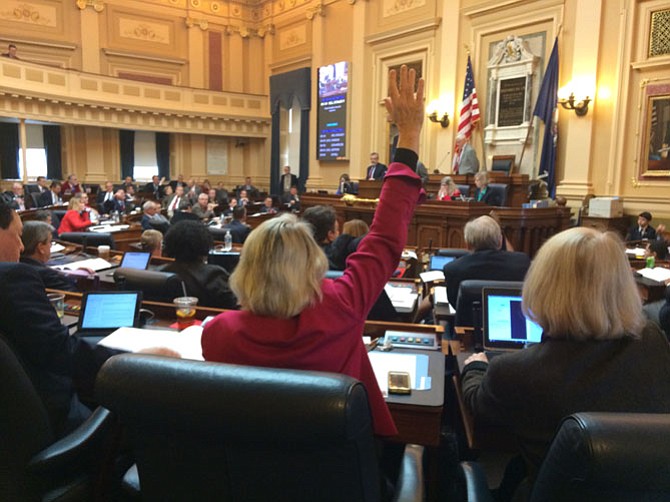 Democrats in the minority raise their hands to support a bill the Republican majority wants to kill.
Stories this photo appears in:

Democrats complain about Republican heavy-handedness, but were they any better?
Democrats complain that Republicans are sidelining their bills without much consideration. But were Democrats any better when they had control of the House of Delegates?