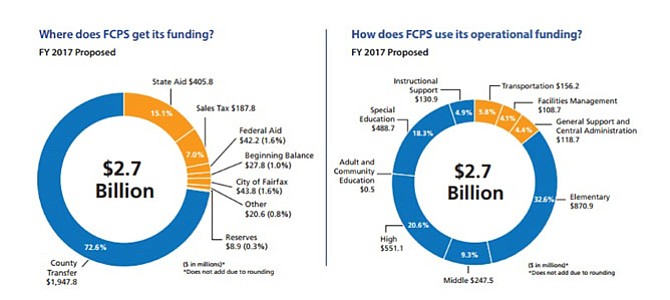 The FY 2017 proposed FCPS budget calls for a 6.7 percent increase in the county budget transfer.
Stories this photo appears in:

FCPS Superintendent Garza calls for no additional cuts in $2.67 billion FY 2017 budget
For Fiscal Year 2015, Fairfax County Public Schools Superintendent Dr. Karen Garza oversaw $96.5 million in cuts made from the school system's annual operating budget. For FY 2016, it was $55.4 million, she said.