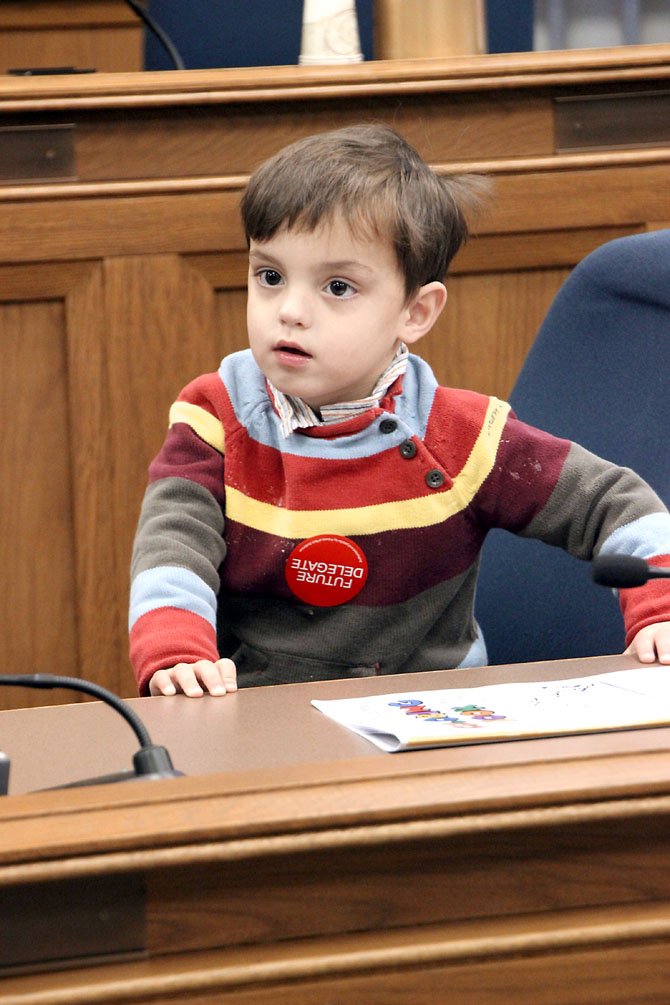 Three-year-old Colin Passey, of the City of Fairfax, watches as Del. David Bulova (D-37) addresses colleagues on the floor of the House of Delegates Monday, Feb. 18.
Stories this photo appears in:

Virginia lawmakers pass "digital assets" bill to ease parental access to deceased child's accounts.
In a rare display of bipartisan unity, the Virginia General Assembly overwhelmingly passed a bill Tuesday that makes it easier for parents and guardians to swiftly access minors online accounts after their death. The digital assets bill—co-sponsored by Delegates David Bulova (D-37) and Tommy Wright (R-Amelia)—is now headed to Governor Robert McDonnell's desk for signature. Specifically, the bill allows a representative of the minor to obtain access to his or her digital accounts within 30 days of submitting a written request and death certificate to the social media site.