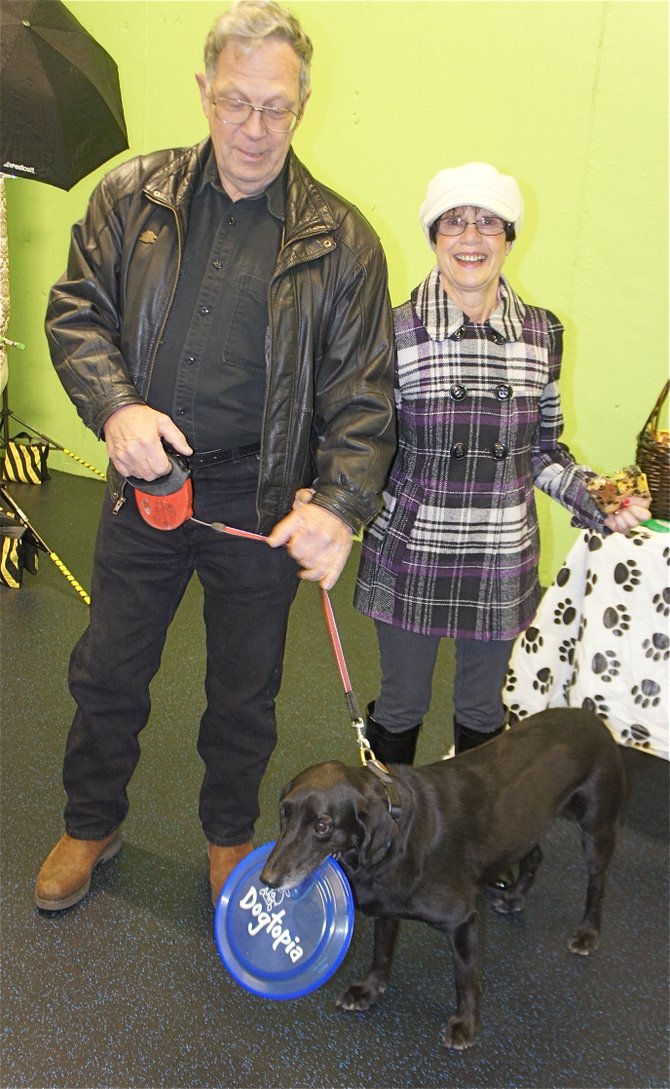 Bill and Arleens Burston of Springfield brought Lady Lou to check out the facilities. The Burstons are looking for a safe and happy place for short visits when Lady L can't come with them. "We have a place for longer stays," said Bill, "but it's a two-hour round trip. It would be great to have someplace close for the occasional overnight."
Stories this photo appears in:

New facility welcomes first guests.
The grand opening celebration of Dogtopia in Springfield on Saturday, Nov. 3, had barely begun before a steady stream of party poochers were taking over the spacious lobby and accompanying their humans on staff-guided tours of the new facility.