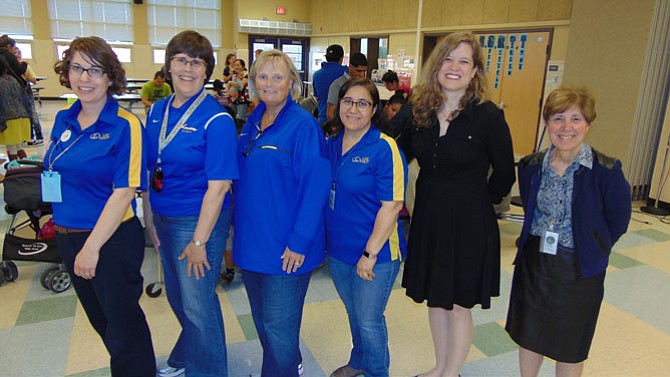 The Lee High School library program was named the 2018 National School Library Program of the Year by the American Association of School Librarians. The national award recognizes a school or district-wide library program that meets the needs of the changing school and library environment and is fully integrated into the school's curriculum.
Lee High is an International Baccalaureate (IB) World School that prepares students to be global citizens; school librarians Mimi Marquet and Lisa Koch support the curriculum in a way that is critical to student success. The two developed a schoolwide Hour of Code activity and created curriculum for classes with and without devices, providing instruction in multiple languages so every student could participate.
To foster a sense of community among students and staff, they coordinated a schoolwide reading program, challenging students and staff to read U.S. Rep. John Lewis's Civil Rights memoir called "March." He has represented Georgia's 5th Congressional district since 1987.

According to Koch: "Personally, this is a big professional achievement. I'm excited about the opportunity that this award gives us to represent school libraries and to represent our District and really connect with other school librarians all over. In terms of our program, I think it's really important that we're getting to highlight some of the things that we're doing and how our school really works together and our teachers and administrators collaborate with us, and how that changes how the library can function within the school."
Added Marquet: "It's kind of like the Academy Award for school libraries and it's given to one school library program or District each year. So, we're very honored, of course, to receive this award. We worked very hard on the application process but we also feel that it's because we work within such a phenomenal school district in Fairfax County and all the ecosystem of excellence that we're very well supported at all levels – the school level and by Library Services in Fairfax County Public Schools and by Fairfax County itself."
Marquet and Koch also led book discussions, developed monthly lessons for teachers, created videos, and established an art installation as part of the "March" program. Additionally, they recruited social studies teachers and students for a service-learning opportunity that involved writing letters of gratitude to active duty service members and veterans to be included in care packages.
Lee High will be honored with a $10,000 check at the AASL awards ceremony during the American Library Association's annual conference in New Orleans on June 23.