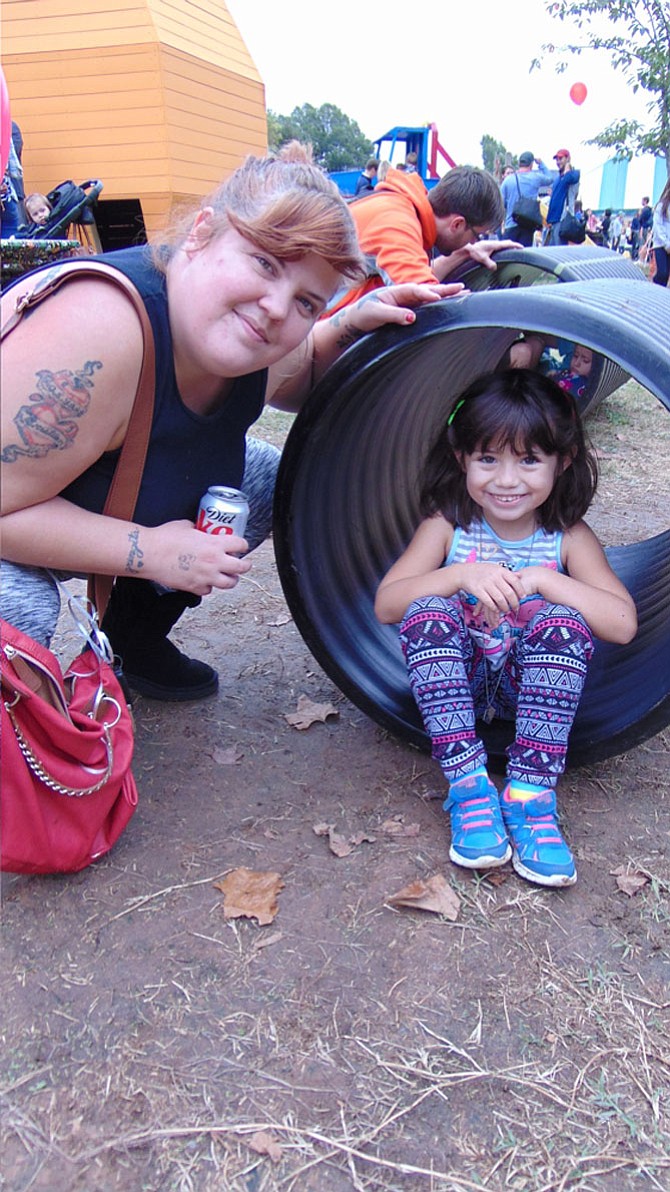 The 23-acre Burke Nursery and Garden Centre on Burke Road is holding its 23rd annual Pumpkin Playground from Oct. 1-31, 2017. The cost is $10 per person on weekdays; $14 per person on weekends. The festival hours are Sundays thru Thursdays 9 a.m. to 8 p.m.; and Fridays and Saturdays 9 a.m. to 9 p.m.The attractions include hayrides, a ghost tunnel slide, a native American storyteller (Cherokee Mama Mary Sunbeam), Minor's Mountain, farm animals, the Enchanted Castle, Wizard of Oz Slide, Pumpkin Fort, Tumbling Tubes, Western Town and an authentic Native American teepee.
Supervisor Landa Strunk listed some of the highlights: "We have Minor's Mountain, which is a slide that people can race down, we have Mama Mary who is a Native American who has a teepee that she does storytelling and teaches how to do the drums. Everybody with admission gets a wagon ride; on the weekends we have the Wobble Wagon, the Moonbounce, face painting, balloon characters and pony rides."
In addition, there's a tent with fresh produce including apples, jams, jellies, pumpkins, squash, mums, fall decorations and desserts. Each entrant receives a small patch pumpkin that may be carved.
The Pumpkin Playground is located at 9401 Burke Road, Burke. Visit www.burkenursery.com. Make reservations at 703-323-1188 or email reservations@pumpkinplayground.com.